Registering a paper and sending an abstract
The authors of technical papers who are willing to attend the 8th International Aluminum Congress shall complete the registration form for abstracts until January 31, 2018. Such abstracts will be submitted to the Judging Committee members for assessment.
The paper can be presented in both verbal ou poster poster format and the author's preference either for the former or the latter shall be informed during the registration process. The Judging Committee may change the fit for the paper.
Important:
Only abstracts in Portuguese and English shall be accepted.
The scope for each theme and other information about the technical papers shall be searched on this website.
Deadline:
Delivery of paper abstracts: 01/31/2018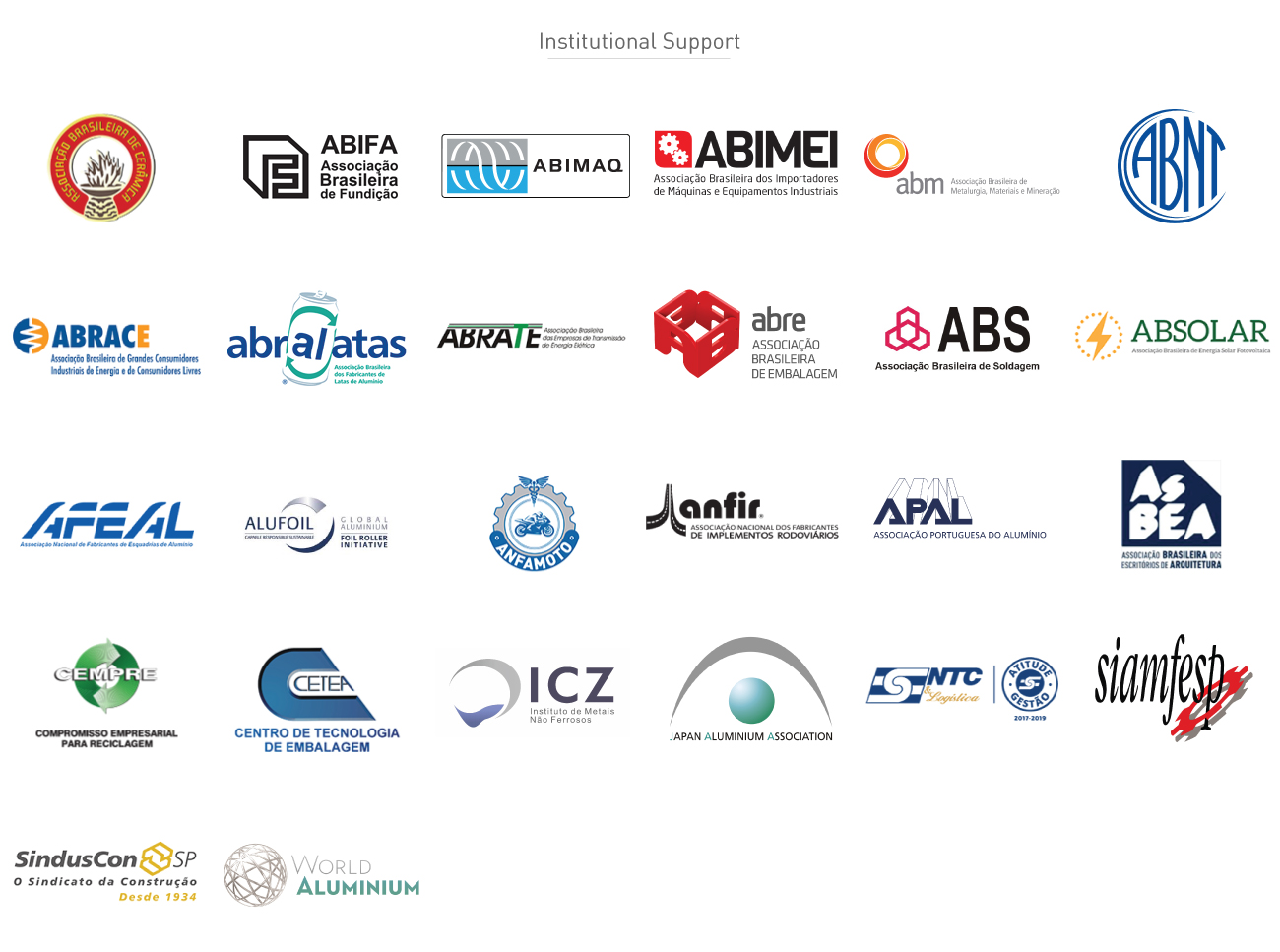 See also in 8th International Aluminum Congress